As the 'London Occupy' protest finally being covered by the mainstream media, all of a sudden the unaccountable and highly obscured 'corporation of London' is coming into full view, as it will be the authority which will attempt to evict the protesters.
For many the corporation of London, it's role and daily business is a complete mystery and an unknown entity, but that is about to change in a big way – very much in the same way as the revelation and growing public awareness that entities such as the Federal Reserve and Central Banks ownership is actually in private hands and not as most people believed – a federal public body under the control of their so called elected government.
'The Ring Of Power – The Empire of the City' documentary explores the 3 City States; The city of London, Colombia and the Vatican – their role in ruling our planet outside and beyond the reach of democratic elected governments and the public at large. (The video above is part 5 of 29. 2:30 min into the video is the information about the London City state followed by information on the City state of Colombia. The information on the City state of the Vatican Starts in Part 4, 7:05 min.) The full playlist of this documentary is at the end on this post all 29 parts of it. Visit Eyes Wise Open youtube channel for more playlists like this one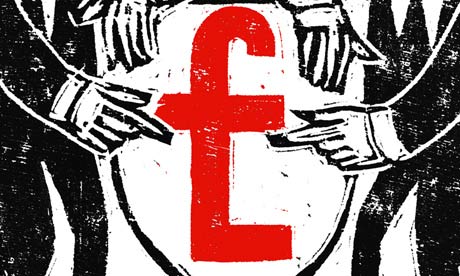 Until very recently these facts were dismissed as CONSPIRACY THEORIES, but this form of mass hypnosis is losing it's power over people's minds. The ability of people the world over to think and research for themselves, seems to force the hand of the main stream media once again to do their true job of scrutiny, and publish the untainted truth on these matters: An article by George Monbiot, published by the Guardian titled 'The medieval, unaccountable Corporation of London is ripe forprotest' offers a great overview. I highly recommend reading it.
Another insider insight into the 'not for public consumption' daily running the city of London and City livery companies can be found in an account of a ex military and City livery company employee – 'The Anglo Saxon Mission' .